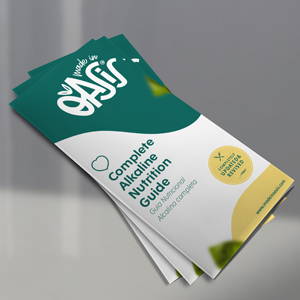 Your Guide To Going Alkaline!
We have put together a guide comprising important guidelines and a full spectrum of fruits, vegetables, legumes, nuts, grains, and herbal teas and more that you can use to go alkaline. These are NOT your run-of-the-mill GMO or Hybrid foods, instead, these food items have been carefully selected to give you a completely natural and healthy experience – one that isn't altered before it makes to the shelves.
We fully understand that two days into the diet, you panic and start realizing you don't have many food options. This nutrition guide will come in really handy as it features loads of food items you can easily find on most food shelves at your local store. The guide is centered on non-animal protein sources, and gives you plenty of options for every day of the week.
Start slow, add a few items here and there, let your body adjust and then make the move. Our guide is here to save you from radical diet plans promoted online that do more harm than good.
With so many food options to explore, we're sure this is the ONLY alkaline nutrition guide you'll ever need.
Can be downloaded for FREE in English & Spanish. Keep it in your phone, so you never run out of healthier options.
Want a printed version? Get one free with every order of our Sea Moss +.
---
Amazing Benefits!
Holds antibacterial and anti-viral properties

Promotes digestion, Energy, Bone & Joint Health

Helps with weight loss, Immune Support (Boost Immune System), Brain & Nervous System Support

Helps cleanse airways, 92+ Minerals

Consists of Herbal Ingredients only!

100 Vegan Capsules | Natural & Essential Alkaline Nutrition

Organic Irish Moss & From a Reliable Source

Made in FDA Registered Facility | Made in the USA
Ingredients Formula
Irish Sea Moss

is an algae that grows on the Atlantic coastlines, it is an unsavory superfood; don't worry, we have made its consumption easy by converting it into dietary capsules.

Burdock root

is part of the daisy family. It provides antioxidative, inflammatory, energy, and high glucose regulatory power.

Bladderwrack

is a seaweed. It supports the thyroid, reproductive, and immune systems.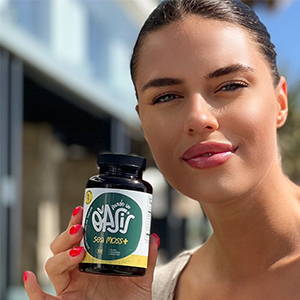 You can buy the Sea Moss + supplement from Made In Oasis right now, it has 92+ minerals and it helps you feel better, boost your immunity and also may prevent many health issues from coming out of nowhere. On top of that, we only use reputable ingredients and we ensure that you have access to the best results.
Get the Complete Package
Order your Sea Moss + now!
Easy Checkout!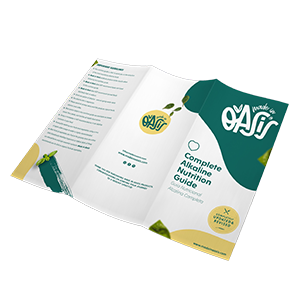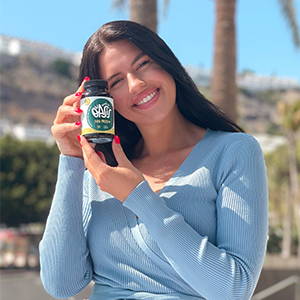 Alkaline Nutrition Guide
We are firm believers in the alkaline lifestyle and diet. It has the potential to improve your life and really make you healthier than ever before. We provide an Alkaline Nutrition Guide with every order of Sea Moss +.
Our Alkaline Nutrition Guide is designed to assist you in the selection of the most nourishing Alkaline Foods.
You Deserve a Better You!
If you aren't already eating a vegan, Alkaline diet, start with Sea Moss + to help support your health. Then begin adding the food and teas from the Made in Oasis Complete Alkaline Nutrition Guide into your diet. As you begin to add more of these wholesome ingredients to your daily diet, you will feel better and notice the changes in your weight and energy levels. That will make it easier to start removing the food and beverages that aren't helping you in your goals. It can take time but is worth the effort.
We Are Here For You!
What makes Made in Oasis stand out is the fact that Sea Moss + is made at FDA registered facilities in Georgia, US. The primary focus of the company is to help bring in front outstanding alkaline supplements that help customers shift towards a healthier life. At the moment there's a severe lack of high quality alkaline supplements on the market, and Made in Oasis strives to solve that issue.
---
I have been using this for three weeks and have already felt less joint pain. I have been sleeping better, have more mental focus, and I have more energy. This is truly amazing.
Amazing Product - A Must Try
What can I say about Sea Moss + that hasn't already been said about sliced bread, or the wheel, or penicillin....it's the best product on the market as of now! I am very hesitant when it comes to supplements, so I was a bit resistant at giving it a try in the beginning - I should've done it sooner! It works! Ever since I started Sea Moss+ i noticed a dramatic improvement in concentration, energy, and libido. Customer service was amazing at answering all of my questions at first. Definitely give it a try.
I've been taking seamoss for over two years and this is the best brand. As someone who suffers from insomnia and requires sleeping meds this helps me get a full night's rest and wake up energized. My breath feels fresher, my throat is clear, no mucus and sinuses since taking this. I'm glad I stumbled across this brand. Take a shot trying this out and I guarantee you will too."
---
- Did we mention?
Our Irish Moss is Organic!